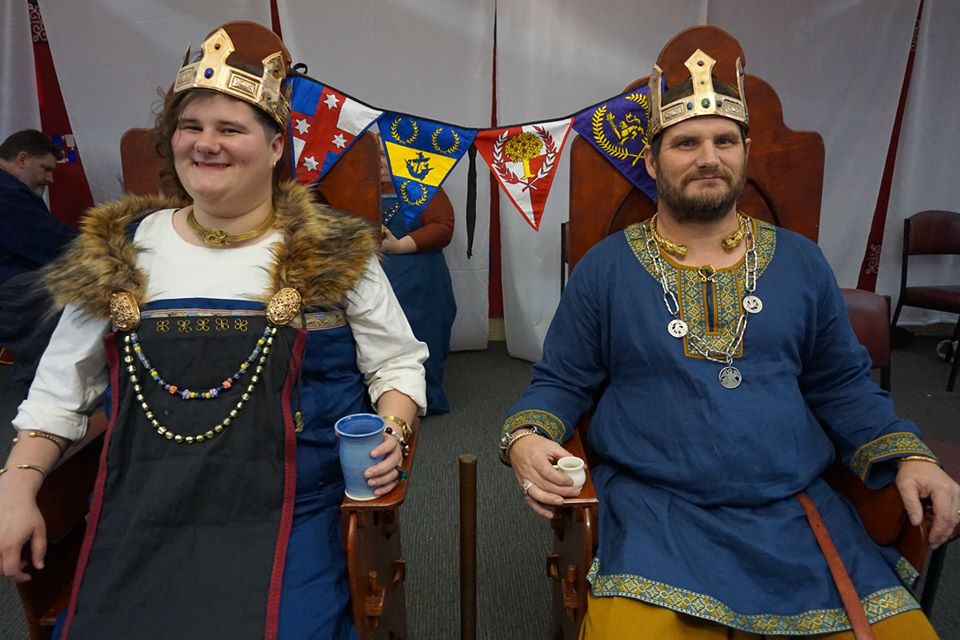 Some physical events are happening again so please come along and have fun. Covid-19 is still an issue so please be aware that there are strict hygiene rules in place and that events may have to be cancelled again in the future. No cash will be accepted so attendance fees need to be paid electronically before-hand. Everyone, gather cautiously and be merry!
The SCA in Tasmania runs regular social events and practice activities in Hobart, the Huon Valley, the east coast and the north west of the state. We also host several garbed events such as feasts, picnics, and tournaments throughout the year. Activities include such things as arts & sciences, martial arts and other medieval pastimes, including the monthly Baronial Business Meetings.  Scroll down for the Baronial calendar.
If you're based in Hobart or nearby, you can get a quick introduction to the Barony just by coming along to Kraken Hall during any of our scheduled regular activities. If you're in the Huon Valley, the Canton of Lightwood holds monthly Canton Days during the drier months, at which you can meet the Canton's regulars and perhaps take part in a little archery.  And finally, if you're a student at the University of Tasmania and based around the Sandy Bay campus, the College of St Gildas the Wise is the place to be.
You can find out what's happening by browsing the Facebook groups for Ynys Fawr, Lightwood, and St Gildas, or just browse this website.
Also check out the events list for details.