The Barony of Ynys Fawr has a Medieval Garden located within the Royal Tasmanian Botanical Gardens (RTBG) in Hobart. The Medieval Garden is part of the "Food Garden", seen weekly on the ABC TV show Gardening Australia. The Garden was first planted in late 2013. The Barony's appointed Keepers of the Garden are Nick and Wendy Calabria (Anselm da Calabria and Wenefrith de Calabria).
History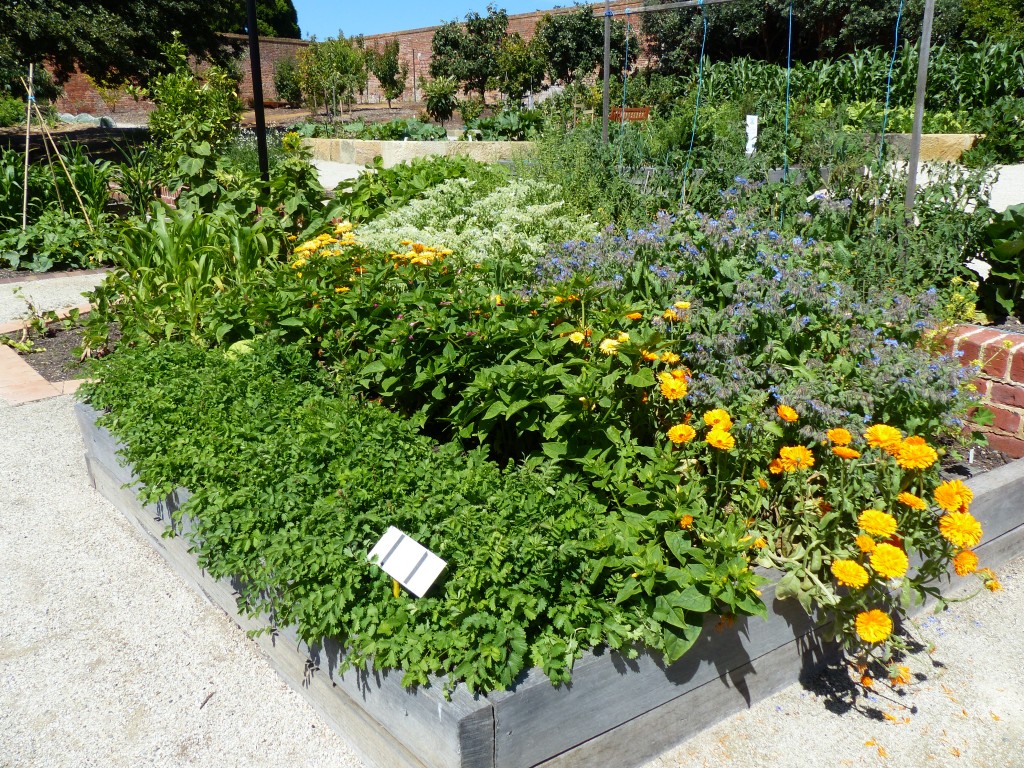 The Medieval Garden started off as one plot in December 2014, now designated as Plot #1. In June 2015, two more plots were added. One already has silverbeet and chives planted and growing in it, designated as Plot #2. The other is fallow and known to be an area subject to being waterlogged at times, designated Plot #3. We welcome the addition of the two extra plots and the challenge of getting plants to grow and thrive in the waterlogged environment.
The photo shows the first planting of the Medieval Garden plot (2 December 2014). The front row has Salad Burnet then Mirabilis (Marvel of Peru) then Calendula (Marigold) then Blue Borage on the right and White Borage on the left and lastly at the back (against the brick wall) is White Mustard.
Photo Copyright © N and W Calabria Feb 2015.
See more photos and read about the plants in more detail.